SADHANA CAMP AT SHARADA SANNIDHI, MANGALURU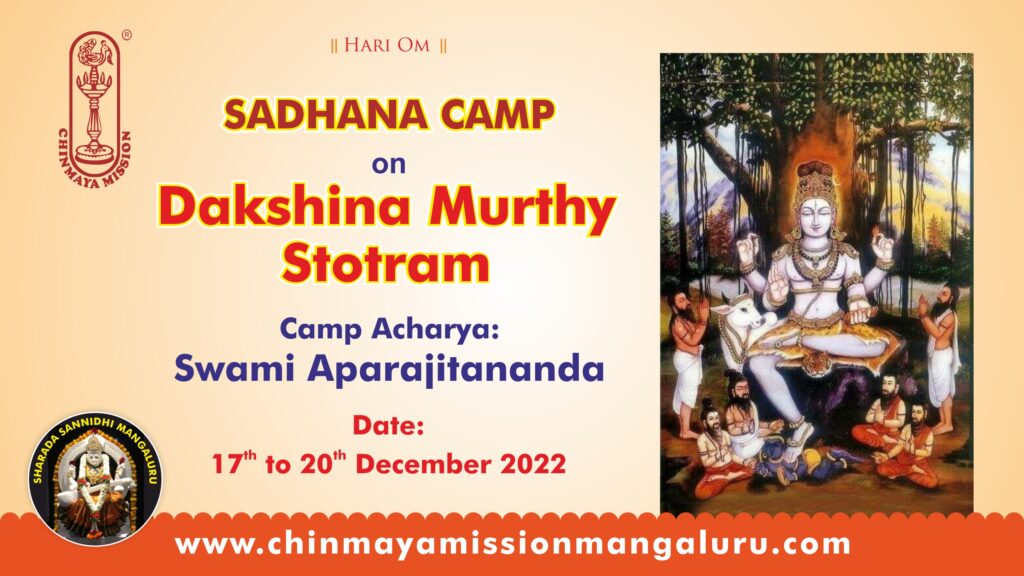 Chinmaya Mission Mangaluru is organizing a Sadhana Camp, led by Swami Aparajitananda, at Sharada Sannidhi, Mangaluru. The topic for the study is Dakshina Murthy Stotram.
VENUE: Chinmaya Mission, Sharada Sannidhi, Rosario Church Road
Hoige Bazar, Mangaluru – 575 001.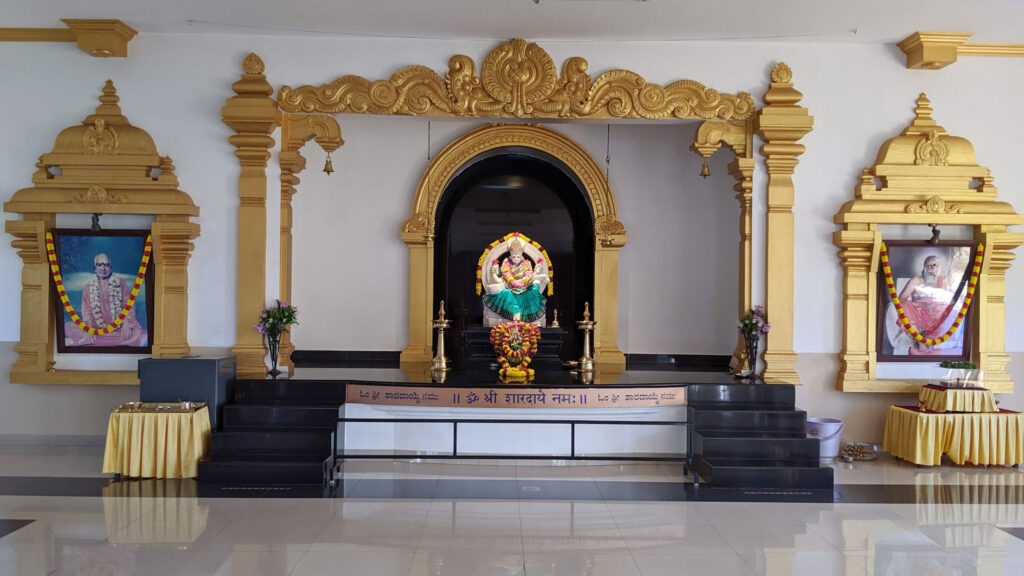 Camp Acharya: Swami Aparajitananda
Date: 17th to 20th December 2022.
Accommodation: We have 3 sharing non – AC rooms (4 numbers) and 2 dormitories one for ladies and the other for gents having a total capacity of 50 people. We can accommodate all basic facilities. For food, we have our own cook.

Camp contribution: Rs 5,000 per head.
The camp contribution is payable by cheque or by NEFT transfer.

REGISTRATION FORM – SADHANA CAMP – DECEMBER 2022
Name : _________________________Age : ________ Mob. No: ______
Address : _____________________________________________________
Email. ID : ___________
Camp Fee : Rs 5,000/- by Cheque No. ——-dtd ——–
Bank _____________________

Account details for NEFT transfer:
A/c Name: Karnataka Chinmaya Seva Trust
A/c Type: SB A/c
Bank Name: Karnataka Bank
Branch: Hampankatta, Maidan Road
A/c Number: 4712500101822601
IFSC Code: KARB0000471
MICR Code: 575052007
Postal Address for sending cheque:
The Secretary
Chinmaya Mission
Sharada Sannidhi
Rosario Church Road, Hoige Bazar
Mangaluru – 575 001
Please send an email to chinmayamission.sannidhi@gmail.com after registration amount is transferred along with your personal details OR you can also contact Roopa Rani 9449388532 either through WhatsApp or through normal call.