"Action without spiritual vision gives rise to division.
Vision without action is mere imagination.
Action with vision becomes a means for welfare of humanity
since it brings an individual's inner transformation"


– Swami Tejomayananda



The activities of the Chinmaya Mission are well encapsulated in the above quote. Understanding a subject is important. Further, simply listening to it is of no use if we cannot meditate, reflect and put it into practice in our daily lives. The knowledge gained has to help us evolve spiritually . The Mission's activities help people of all ages and backgrounds achieve that spiritual evolution.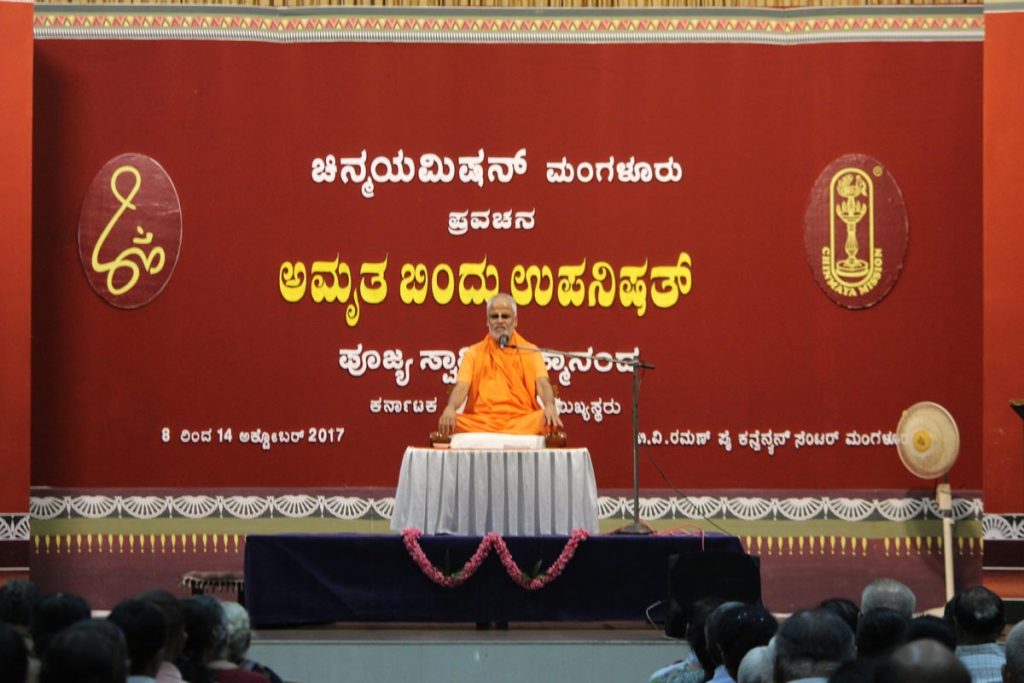 Chinmaya Mission conducts several activities for people of all age groups. You can choose what to attend based on your interest, how much time you have and activities available in your city.