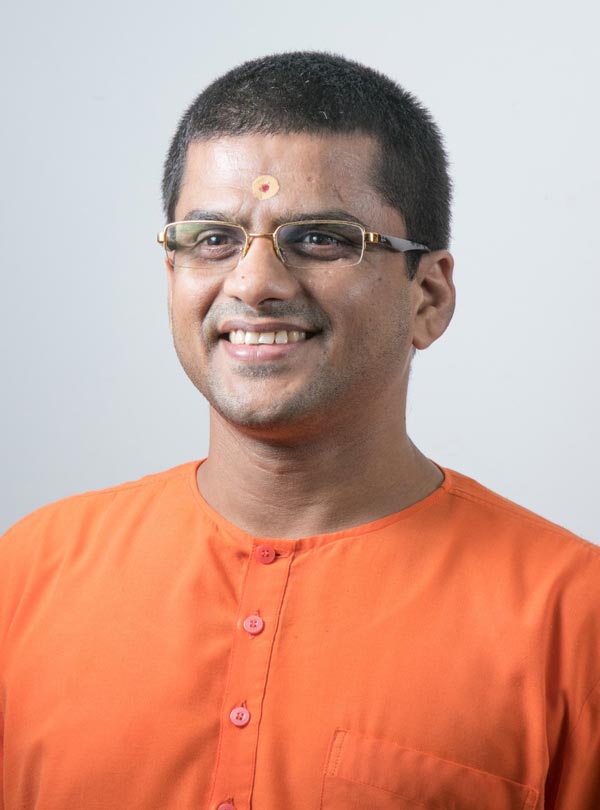 Swami Aparajitananda
Swami Aparajitananda in his poorvaashram, was an Electronics and Communication Engineer. After working in Bangalore as a lecturer in an Engineering College for five years, he resigned from the job in order to study the Indian scriptures in depth. After undergoing an intense training in Sandeepany Sadhanalaya at Mumbai for two years, Swamiji joined Chinmaya Mission as a full time Acharya.
In the year 2018, on the Maha Shivaratri day, Swamiji was given Sannyasa Deeksha.
A very fluent speaker in English, Swamiji has conducted several discourses in different parts of the country and in reputed institutions like Indian Institute of Technology at Mumbai. The depth of his understanding along with clarity in the subject is clearly visible in all his discourses. He is also a regular contributor to various magazines and his articles are widely appreciated by all.
Swamiji has served the Mission centres of Karnataka in Bangalore, Mysore and Shimoga. Right now he is serving the Mission centre, at Mangalore.
You can reach / contact Swamiji @ swamiaparajitananda@gmail.com