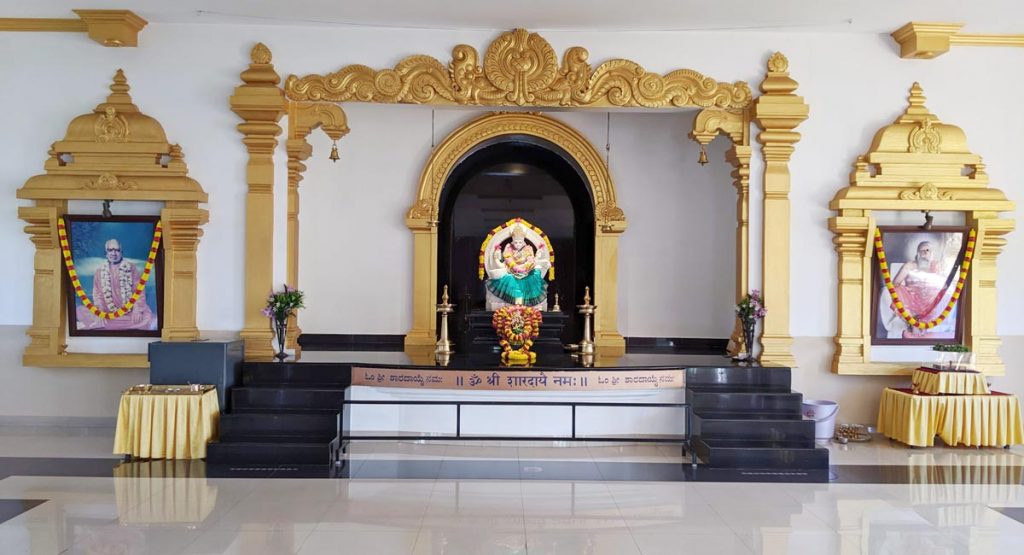 Chinmaya Mission Mangaluru is blessed to be in the ever-flowing Grace and Presence of Mother Sharada, the very Goddess of Knowledge and speech as the presiding deity of the temple. Hence the Mission Centre building, including the Sharada Temple has been named Sharada Sannidhi – a place where we get to be in the close proximity of Mother Sharada and a place where Mother Sharada blesses us with the special treasure of knowledge.
Pujya Gurudev Swami Chinmayananda first came to Mangalore in 1956 to conduct a Yajna and then on he continued his visits to Mangalore. Sharada Sannidhi was formally inaugurated by Pujya Guruji Swami Tejomayananda in the holy presence of Veda Brahmashree Pandit H Subraya Bhat on October 22, 2004. Prana pratishtha (consecration) of the presiding deity was done by Veda Brahmashree Pandit H. Subraya Bhat. From then onwards, Nitya Pooja is performed at the Sharadamba temple twice daily. Moola Nakshatra Vishesha Pooja is also performed once in a month on the Moola Nakshatra Day.
With the blessings of Sharada Maa, Pujya Gurudev Swami Chinmayananda and the Guru Parampara, Chinmaya Mission Mangaluru strives to spread the liberating and everlasting Knowledge of Vedanta to give maximum happiness to maximum people for maximum time.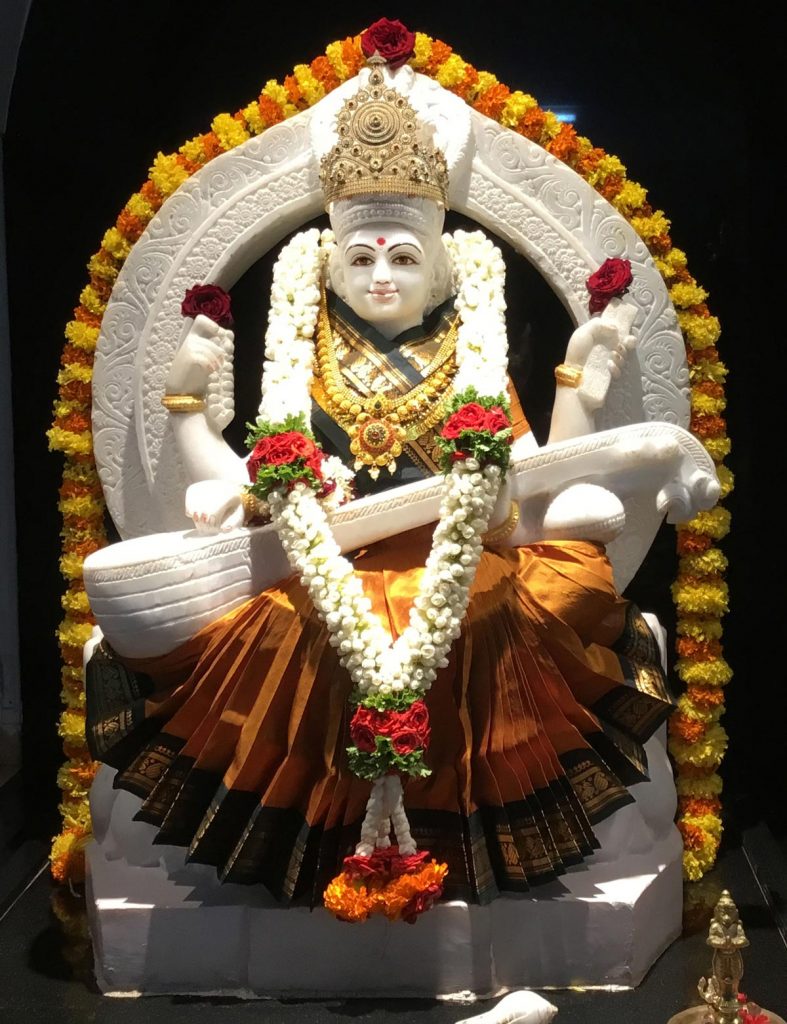 Special occasions celebrated at Sharada Sannidhi
Maha Shivaratri
Shankara Jayanti
Gurudev's Jayanti (May 8)
Vyasa Poornima / Guru Poornima
Navratri Celebration
Geeta Jayanti / Tapovan Jayanti