Chinmaya Bal Vihar (Children aged 5 – 15 years)
Mission: To help children learn values with fun, to delight like the moon and shine like the sun
Online Balvihar Camp 2021
Chinmaya Mission Mangaluru organised an online Balvihar camp for 7 days from 4th to 10 June 2021.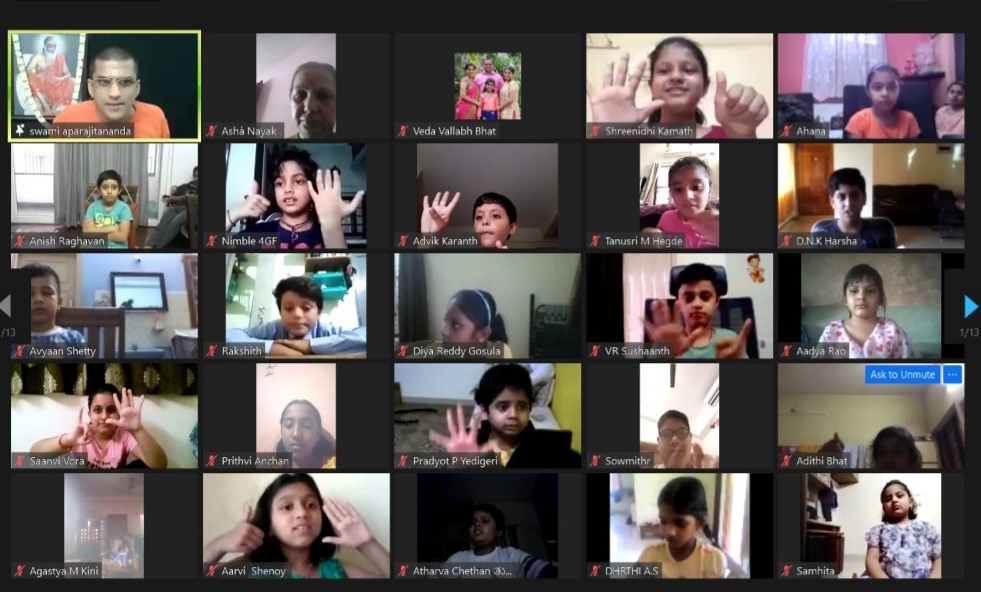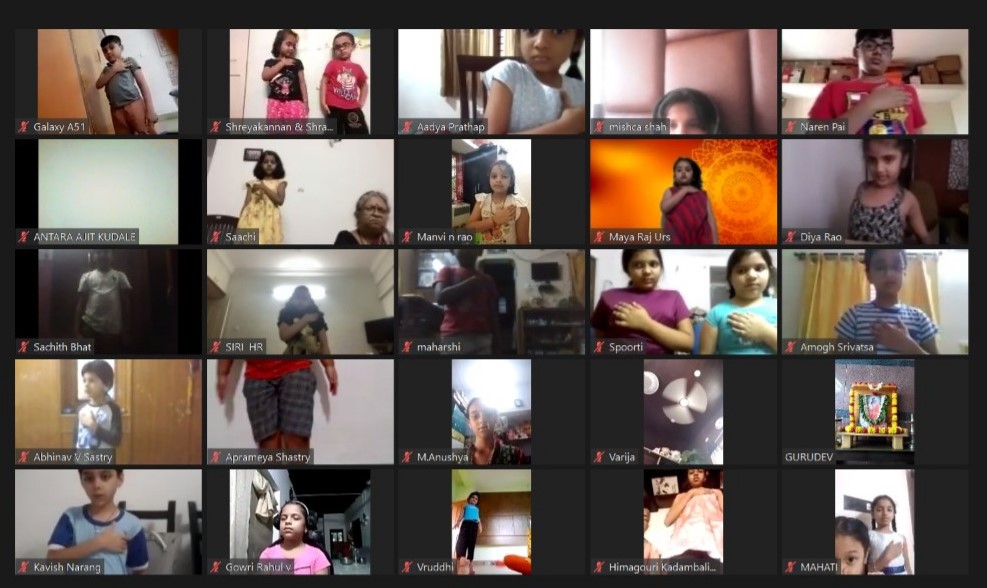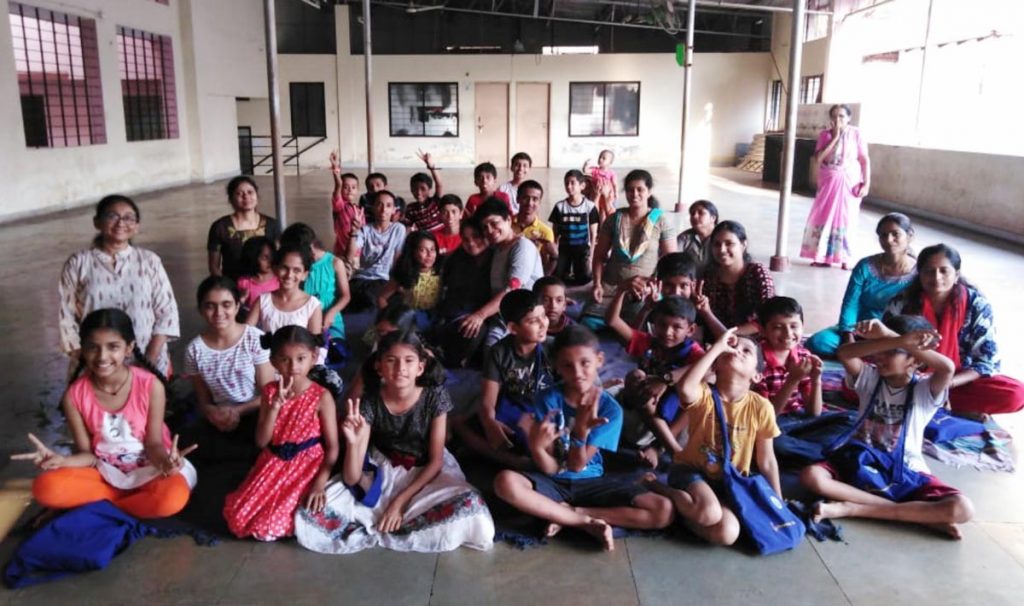 A Chinmaya Bala Vihar class is the weekly gathering of children with the aim of helping children bloom beautifully in a caring environment through fun-filled activities. The foundations of their spiritual journey begin here by inculcating good values and bring about an appreciation of our rich heritage and scriptures. Classes are usually conducted at the Chinmaya Mission centre or in private homes under the guidance of trained teachers. Children learn Bhajans, shlokas, Bhagavad Gita, value based stories and much more. Bala Vihar enhances the overall development of the child's personality at several levels – physical, emotional, intellectual and spiritual.
At present we are having Two online Balvihar classes going on.
One for the children of Mangaluru area and the other for the children of Udupi area.
Details of Sevikas' who conducts sessions for children:
Mangaluru Area
Smt. Devi Bhat – + 91 78292 15446
Smt. Asha Nayak – + 91 90192 61871
Smt. Kanchana Mallya – + 91 94490 47711
Smt. Jaya – + 91 96201 56164
Smt. Latha Rao – + 91 94815 27337
Smt. Leena Thakur – + 91 94821 00110
Smt. Malini Aravind – + 91 94816 49188
Smt.. Suchitra Rao – + 91 98451 36026
Smt. Sulatha Bhat – + 91 95918 14502
Smt. Usha D Rao – + 91 72595 83522
Smt. Varija Rai – + 91 95387 27826
Smt. Vasanthi – + 91 73384 58149
Smt. Roopa Rani Vasanth – + 91 94493 88532
Udupi Area
Smt. Latha Bhat – + 91 97432 85657
Smt. Veda V Bhat – + 91 94490 28893
Smt. Harusha Pai – + 91 99454 12324